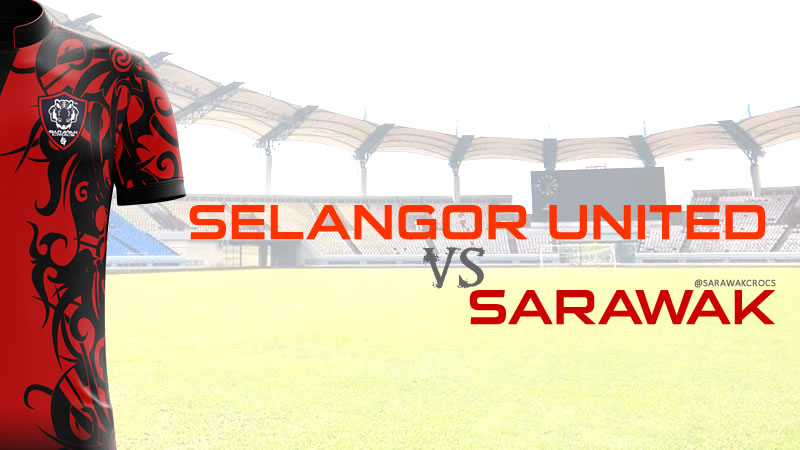 It's game week three of the Liga Premier and Sarawak FA go to Stadium Selayang to play Selangor United, a new team in the Liga Premier.
As mentioned before, the match would be played at 4:45PM and would be shown live on myCujoo.
Here's our brief preview of the match.
PAST MEETINGS
Both Sarawak and Selangor United had met once with Sarawak winning the match.
The match however was a pre-season match and shouldn't be taken seriously as both teams were still preparing themselves for the league.
POSSIBLE LINE-UP FOR SARAWAK FA
We expect new signing Hudson Dias to make his first start this season in this game. Dias was very promising in the last game and should get the nod from Anai Igang this time around.
Bobby who scored a brace in the last game would also likely make his start.  The rest of starting line-up will likely see Rian Firmansyah, Pedro Henrique, Benedict Martin, Shreen Tambi, Nur Shamie Iszuan, Billy Gibson, Awang Kamaruddin and Stevenson listed.  This was the winning team against Pulau Pinang FA.
Andy should be retained by Anai between the post.  We anticipate Muamer Salibasic will play, but he will be brought in as a substitute.
PLAYER TO WATCH
There is no doubt that all eyes would be on Dias who is likely to start. The Brazillian was well praised by fans watching the game for his speed and brilliance on the pitch.
He opened space and was crucial in penetrating the Pulau Pinang defences last weekend.
SELANGOR UNITED PLAYERS TO WATCH
Nikita Olegovich Pavlenko is the only scorer for Selangor United in the Liga Premier so far.
His ability to strike the ball is something Sarawak should be wary about as too much space can cause serious damage for the the Crocs.  Against Kelantan, Pavlenko's strike was the winning goal for Selangor United.
OUR VERDICT
Sarawak should have no problem winning this considering the quality they have in the team.  Anai goes into this game with plenty of striking options and could even opt to play three strikers with Salibasic, Bobby and Dias playing up-front. Either way, a win should be easy for Sarawak.
//Be among the first to own the SarawakCrocs Tribal Jersey by pre-ordering yours at www.TheKedey.com. Buying the jersey means you are supporting us to bring Sarawak football news to you. #WearTheTribe