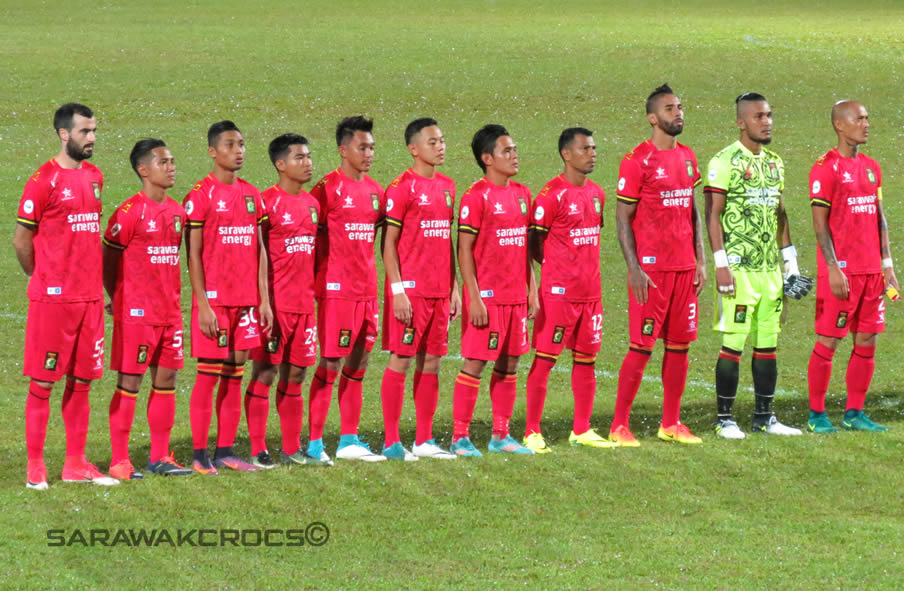 The Crocs overcame a two goal deficit in the first half of the Liga Super match between them and Kedah, to come up winners at Stadium Negeri tonight.
Goals for the Crocs were scored by Nur Shamie, Hairol Mokhtar and Mateo Roskam.
The game started off with the Crocs moving forward for the win, but instead were shocked to see Ken Ilso of the vising team scoring the opening goal of the match in the 7th minute.
Just before time, Kedah FA doubled their lead through Badroll Bakhtiar, putting the Crocs under a lot of pressure as the now stare at relegation with a defeat possible for the night.
However, the Crocs fortunes changed in the second half with Nur Shamie scoring the first goal of the night eight minutes after the game restarted, before Mateo Roskam made the score level five minutes later through a penalty kick which was awarded when the ball hit the hand of a Kedah FA player in the box.
The Crocs turned up their game, and Mateo again found the back of the net in the 58th minute for the Crocs to pull ahead in the crucial game.
Captain Hairol Mokhtar then sealed the victory for the Crocs in the 76th minute to ensure that the full three points was Sarawak's for the night. – SarawakCrocs.com