The Football Association of Sarawak (FAS) today announced that Pengiran Bala has been removed as the head coach of the Sarawak FA Liga Premier team.
Bala was appointed as the head coach in November 2018 by Posa Majais.
FAS didn't however make the decision obvious, opting instead to post up photos of the new Sarawak Piala Presiden team which featured Jalil Ramli as the head coach, and Bala as his assistant.
Since it is impossible for Bala to take two jobs at once, particularly with the Piala Presiden team based in Miri this time around, we can assume that Bala had been removed as the head coach of Sarawak FA.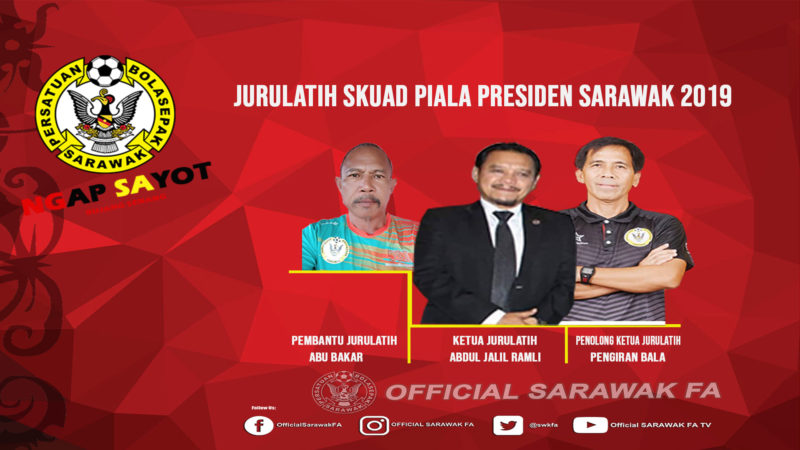 Abu Bakar was also announced as the assistant coach for the Piala Presiden team.
It is not known what caused the reshuffle in Sarawak FA and FAS coaching team at the moment, but the constant movement of coaches in FAS is something many are questioning.  FAS had recently announced a new team manager for the Sarawak FA team after barely two months announcing Datuk Ed Sulaiman as the new team manager.
Also announced by FAS today is the appointment of Safri Amit as the head coach for the Piala Belia team, and Jamal Wasli as his assistant.
The appointment of Safri as the new Piala Belia head coach confirms he is also dropped as the Assistant Head Coach of Sarawak FA, hence making the post of head coach and assistant head coach of Sarawak FA very much open for discussion.
That said, now all eyes are back on who will fill the hot seat as head coach of Sarawak FA, but our money is on a local coach.
DISCLAIMER:
SarawakCrocs is not responsible for views and comments made by readers and followers in relation to this article. The view and comments are owned by the account owner and does not, in any way reflect what we stand for. All liabilities and risk stemming from the comments that are published are the responsibility of the account holder. Thank you.