Presiden Persatuan Bolasepak Bahagian Kuching (KDFA) telah hadir di sesi latihan pasukan Kuching FA baru-baru ini dan beliau telah menyampaikan amanat kepada pemain pasukan tersebut.
Dalam satu video ringkas yang dimuat naik oleh Kuching FA, Fazzruddin berkata bahawa pemain-pemain Kuching FA harus sedar mengapa mereka berada di dalam pasukan tersebut sambil menegaskan bahawa orang akan menyokong pasukan yang bukan sahaja bermain dengan bersunguh-sungguh, tetapi juga berlatih dengan bersungguh-sungguh.
Video tersebut turut menyaksikan Fazruddin mengingatkan pemain Kuching FA bahawa mereka perlu menunjukkan bahawa komitmen tinggi terhadap pasukan, sambil mengakui bahawa pemain Kuching tidak akan menyerah kalah walaupun ketingala satu gol.
Sesi bertemu pemain Kuching FA itu adalah 'build-up' pasukan Kuching bagi bertemu pasukan Selangor United pada Ahad ini, yang mana Kuching FA akan melayan kunjungan pasukan tersebut pada jam 4:15PM.
Bermain di Liga FAM, peningkatan pasukan Kuching FA mula mendapat perhatian ramai, khususnya apabila pasukan tersebut meraih tiga mata pertama di perlawanan pertama liga tersebut.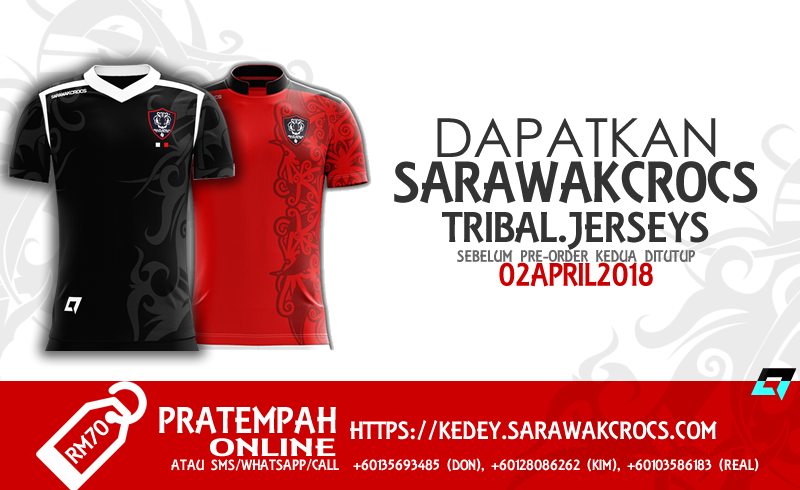 DISCLAIMER:
SarawakCrocs is not responsible for views and comments made by readers and followers in relation to this article. The view and comments are owned by the account owner and does not, in any way reflect what we stand for. All liabilities and risk stemming from the comments that are published are the responsibility of the account holder. Thank you.