Kemenangan 2-1 Kuching FA ke atas Selangor United kelmarin menyaksikan pasukan tersebut kini di persada Liga FAM Kumpulan A.
Berbekalkan enam mata dari dua perlawanan, Kuching FA belum tewas sehingga kini, dan berkongsi mata dengan Selangor United yang kini berada di tangga kedua, tetapi telah bermain tiga perlawanan.
Di tangga ketiga pula adalah ATM FA yang turut sudah bermain tiga perlawanan, namun hanya mendapat lima mata.
Kemenangan kedua pasukan Kuching FA telah meletakkan pasukan itu sebagai tumpuan ramai kini dengan peminat bolasepak Sarawak, khususnya dari Kuching kini meletakkan perhatian mereka kepada pasukan yang baharu sahaja berumur 'setahun jagung' di Liga Malaysia.
Kuching FA akan pergi berkunjung ke Stadium MINDEF pada 18 Mac ini untuk perlawanan ketiga mereka menentang ATM FA di dalam Liga FAM.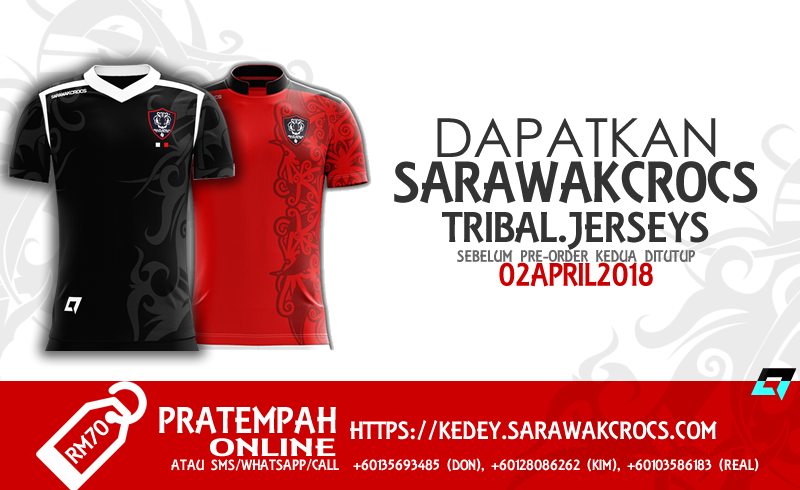 DISCLAIMER:
SarawakCrocs is not responsible for views and comments made by readers and followers in relation to this article. The view and comments are owned by the account owner and does not, in any way reflect what we stand for. All liabilities and risk stemming from the comments that are published are the responsibility of the account holder. Thank you.