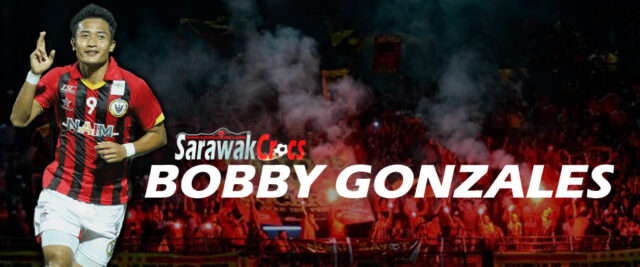 Rumours are getting stronger that Bobby G could soon ply his trade in Indonesian league team Bogor Jaya FC. According to reliable sources, the top scorer of Sarawak has been offered a place at the club and he looks more than set to sign for the club due to uncertainty towards his future at Sarawak. It was reported this morning that Bobby has not been offered a contract with Sarawak for 2014.
Apart from Bogor Jaya, Kelantan FA has also been linked to Bobby with the team famous for the name The Red Warriors, said to be keen to sign the Sabahan player.
The source also confirms that ex-Bayern Leverkusen defender Manuel Friedrich is also close to signing a deal with the Crocs with the player reported to be already in contract talks with the Football Association of Sarawak (FAS).
This means that Sarawak is set to release one foreign player with Guy Bwele being favourite of being dropped and Muamer Salibasic retained for another season.