Jersi tribal yang unik kepada SarawakCrocs kini boleh dibeli secara pra-tempah melalui laman THEKEDEY.
Mengekalkan rekaan ala-Dayak. jersi pada kali ini berwarna hitam, dengan corak Dayak yang ditampilkan berlainan dari tahun lepas.
Corak Dayak pada jersi kali ini lebih ringkas, namun ianya lebih menonjol dan menarik berbanding corak yang digunakan musim lepas.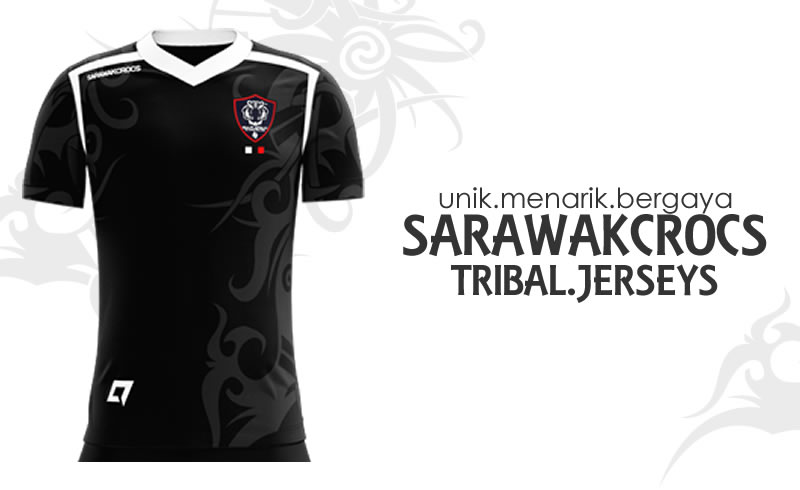 Di belakang jersi tertulis perkataan 'Dum Spiro Spero' yang bermaksud "Selagi saya bernafas, saya akan berharap", yang merupakan motto kerajaan Sarawak suatu masa dahulu.
Turut dipersembahkan pada kali ini adalah jenama Qrticc, yang menjadi jenama rasmi bagi SarawakCrocs.
Bagi yang berminat membeli jersi SarawakCrocs, anda boleh terus ke THEKEDEY atau menghubungi DON (0135693485) atau KIM (0128086262).
Memandangkan jersi ini adalah pra-tempah, jersi hanya akan dihantar pada awal bulan Mei 2018.
Tarikh akhir membuat tempahan, dan bayaran penuh adalah 10 pagi, 2 April 2018.
DISCLAIMER:
SarawakCrocs is not responsible for views and comments made by readers and followers in relation to this article. The view and comments are owned by the account owner and does not, in any way reflect what we stand for. All liabilities and risk stemming from the comments that are published are the responsibility of the account holder. Thank you.