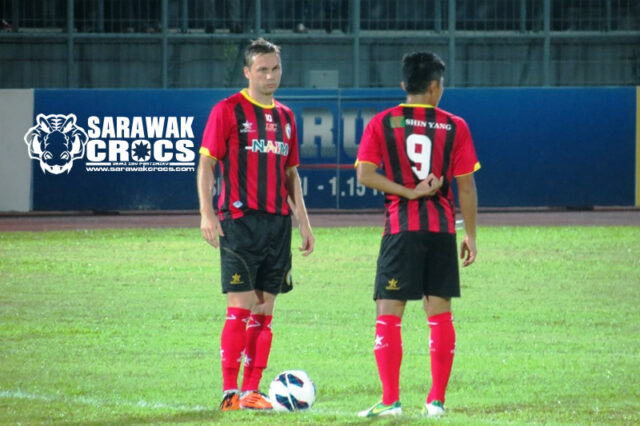 Looks like the heavy rumours about the return of Ivan Babic and Guy Bwele may have just been mere speculation made by excited fans after a company, BS Universal Sdn.Bhd, which is said to be their agents denied the rumours entirely.
According to a social media posting made on the page Sarawak Football, which seems to be a posting made on behalf of the company, both players are in Malaysia, but not to sign for Sarawak.
The page clarifies that Guy would be in Kuching to finalize his move to his new club in the Tazmanian League, Hobart Tilford Zebras, while Ivan would be joining try-outs in another Malaysian club which is not Sarawak.
Sarawak is on the verge of finding a replacement for Aliredza Abbasfard, but also be open to looking for more than one import player with the likes of Milorad Janjus and long term injured Muamer Salibasic also on the line to be dropped as Robert Alberts look to find impact making players.
A player Robert favours, Ryan Griffith, has also failed to responded to SarawakCrocs.com's queries on twitter.