Pasukan Sarawak FA akan memulakan kempen Liga Premier musim 2018 dengan menentang Kuantan FA yang bertapak di Pahang.
Perlawanan tersebut akan dilangsungkan di Stadium Negeri, Kuching pada 2 Februari 2018.
Selepas perlawanan tersebut, Sarawak FA akan ke Terengganu untuk menentang pasukan Terengganu II pada 5 Februari.
Sarawak FA akan kembali lagi ke Kuching pada minggu berikutnya untuk menanti kunjungan Felcra FC bagi perlawanan minggu ke-tiga Liga Premier, sebelum berlepas ke Likas pada 24 Februari untuk perlawanan 'Borneo Derby' yang pertama sejak beberapa tahun sudah, di dalam Liga Malaysia.
Jadual Liga Premier yang dikeluarkan oleh pihak FMLLP, dan ianya tertakluk kepada perubahan saat akhir.
Di bawah adalah info graphic bagi semua perlawanan Liga Premier yang dikeluarkan pihak FMLLP.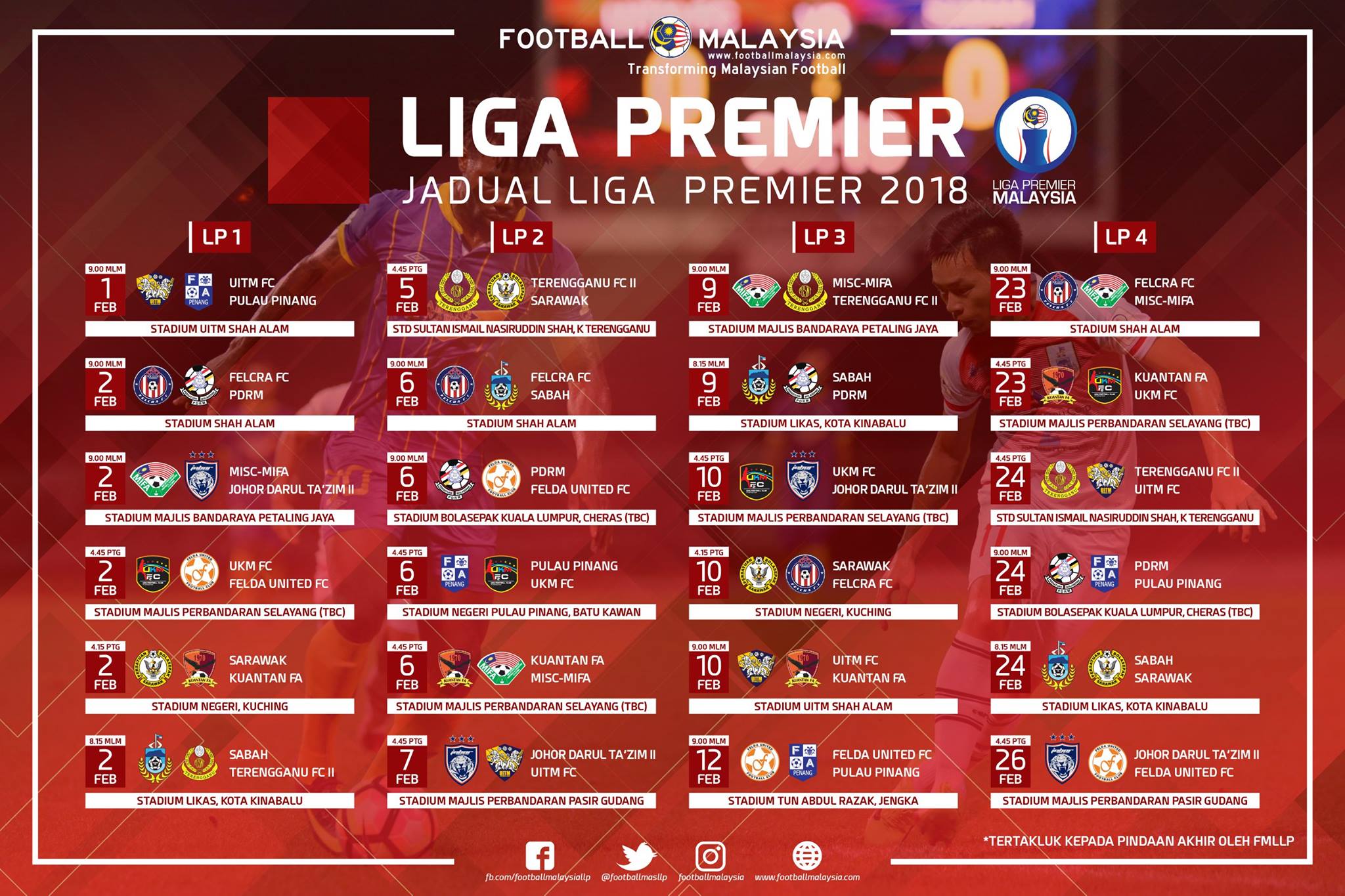 DISCLAIMER:
SarawakCrocs is not responsible for views and comments made by readers and followers in relation to this article. The view and comments are owned by the account owner and does not, in any way reflect what we stand for. All liabilities and risk stemming from the comments that are published are the responsibility of the account holder. Thank you.