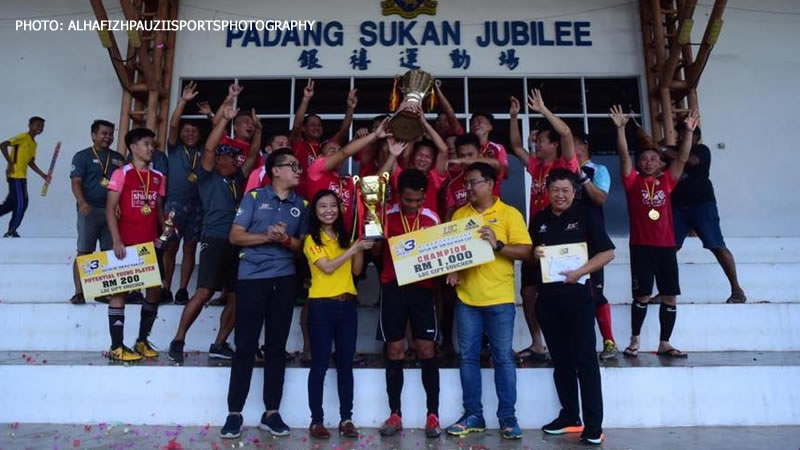 HIPMAU FC were crowned champions of the recently concluded Datuk Dr Sim Kui Hian Cup 2018 after they trashed Nanyang United FC 3-0 in the final match of the competition last Sunday, 9th December 2018.
The competition which had five football teams saw HIPMAU FC taking away the championship trophy from defending champions Jin Hua FC.
Jin Hua FC came in second in the competition this time around.
HIPMAU FC had been very impressive in the Sim Kui Hian Cup 2018 as they not only won the cup in style, but also made it by winning all their matches.
This feat earned them the nickname 'the invincibles'.  Third place in the competition went to Nanyang United SC.
The competition also saw Nanyang United awarded the 'Fair Play' award, with Darren Tan fron Jin Hua FC awarded the best player and the golden boot of the Sim Kui Hian Cup 2018.
Kieren Sia of HIPMAU FC was awarded Potential under-18 player, while Ching Thiam Poh, also from Hipmau FC, getting the Golden Glove award for his goalkeeping.
The Sim Kui Hian Cup is the only Chinese based football competition in Kuching at the moment.