Peningkatan prestasi pasukan Sabah FA telah membawa khabar gembira bagi Persatuan Bolasepak Sabah (SAFA) apabila beberapa laman sosial bolasepak Sabah memaklumkan bahawa tiket perlawanan Piala FA pusingan kedua bagi malam ini telah habis dijual.
Menurut sumber-sumber dari Sabah, barisan panjang sudah mula terbentuk di perkarangan stadium dengan ramai kecewa apabila tiket perlawanan di antara Sabah FA dan Johor Darul Ta'zim (JDT) habis terjual.
Adalah difahamkan sekitar 22 ribu tiket dijual untuk perlawanan Piala FA yang dijadualkan di Stadium Likas malam ini, sekaligus menyaksikan Stadium Likas yang berkapasiti 35,000 itu bakal terisi.
Sabah FA kini berada di kedudukan kedua di Liga Premier, dan pertemuan menentang pasukan JDT yang merupakan antara pasukan terbaik di Asia, disertakan lagi dengan prestasi baik pasukan bergelar Sang Badak itu, sudah pasti menjadi antara punca kebangkitan bolasepak Sabah.
Perlawanan Sabah FA menentang JDT FC akan berlangsung pada jam 8:15PM malam ini di Stadium Likas.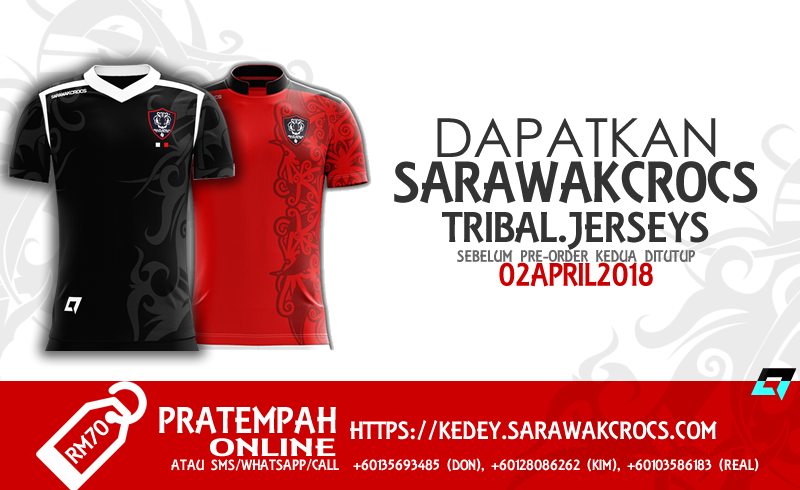 Facebook Comments
DISCLAIMER:
SarawakCrocs is not responsible for views and comments made by readers and followers in relation to this article. The view and comments are owned by the account owner and does not, in any way reflect what we stand for. All liabilities and risk stemming from the comments that are published are the responsibility of the account holder. Thank you.