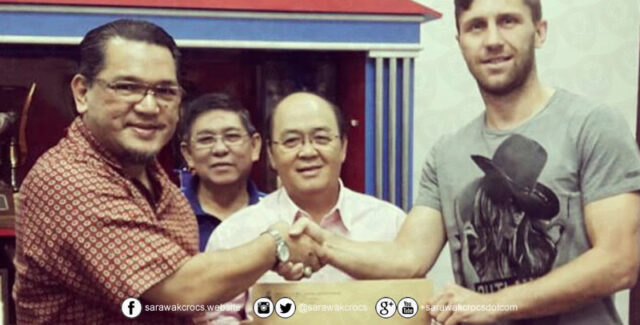 Sabah Football Association (SAFA) has made the move to sign Muamer Salibasic official by handing the former Sarawak striker a six month contract.
Muamer's signature comes after the striker passed a medical check-up today, and a simple contract signing ceremony went on soon after after to finalized his move to the Liga Premier side.
When contacted by SarawakCrocs, Muamer was ecstatic over his return to the Malaysia League via Sabah, and hopes that he will be able to push the team to a better standing in the league. He also admitted that he was very happy to have signed for another Borneo team, saying he loves the environment here.
The Bosnian also admitted that he would like to make the Sabah fans happy by giving his all to his new club.
Muamer is considered a legend by some Sarawak football fans following his fantastic season with the Crocs in 2013, which saw him emerge the Crocs top scorer then, and helping the Crocs win the Liga Premier without being defeated.