The Football Association of Sarawak (FAS) is organizing a grand event to introduce the Sarawak FA B (Piala Presiden) team to Miri folks.
According to the information we received, the event would be held at Bintang Megamall this coming 17th February 2019 at 2PM.
The guest of honour would be Datuk Amar Haji Awang Tengah bin Ali Hassan who is the Deputy Chief Minister of Sarawak.
We were informed that the event would see FAS introducing all the players of Sarawak FA B, as well as their coaching staff to the public during the event.
Below is the list of players, coaches and management for the Sarawak FA B team.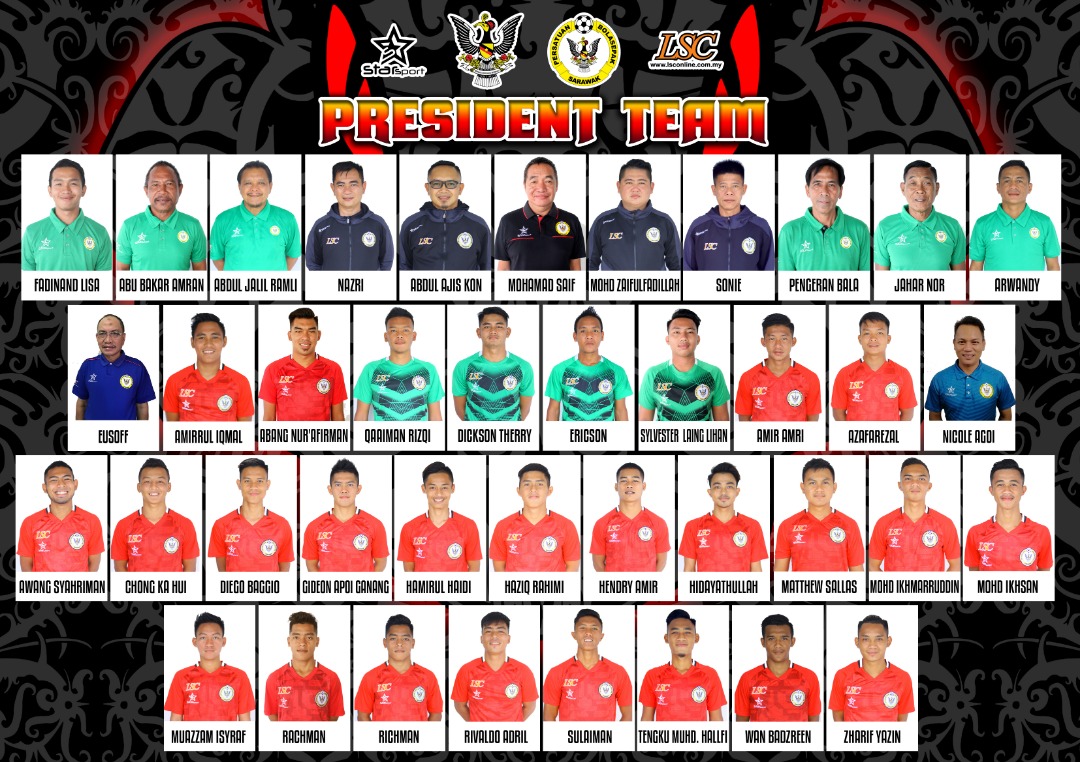 Sarawak FA B will start their Piala Presiden campaign this 21st February against ONKP FC in Miri Stadium.
The team is now coached by Sarawak FA legend, Jalil Ramli, and is based in Miri.
//Buy the Limited Edition SarawakCrocs Tribal Jersey for RM60 at www.TheKedey.com. #WearTheTribe