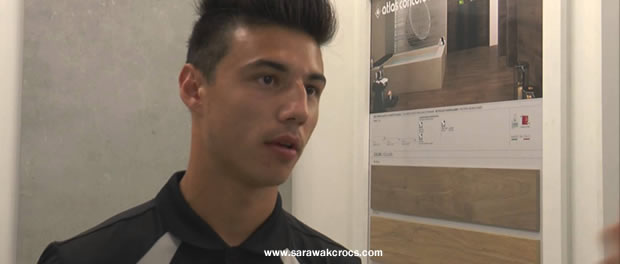 News that half-Malaysians are able to represent Malaysia in football is now hitting the nation hard and fast with international-linked sites busy scouting for these talents for news material, especially after both Junior Eldstal and Brendon Gan proved it was possible possible for mix-blooded players to play for Harimau Malaya.
The latest to be detected by website FourFourTwo is Dion Cools, a half-Belgian, half-Malaysian defender, currently playing for the Belgian under-19 national team.
In an exclusive interview with the magazine, Dion said he was born in Kuching, and holds a Malaysian passport, but is opting to play football in Belgium for the time being as he feels that his current club can help him advance his trade in the sport. There was however no mention if Dion was interested to play for the Crocs in the interview.
He also noted that his club OHL has a good prospect to return to the first Division of the Belgian league, and he is focusing on just that for now.
Nonetheless, the non-Malay speaking Dion does not mind representing Malaysia, as he stated in the interview that 'it would be his honour'.
Dion is among the few half Malaysian footballers linked with representing Malaysia, with another player, Daniel Ting stating his interest to play for the Crocs.