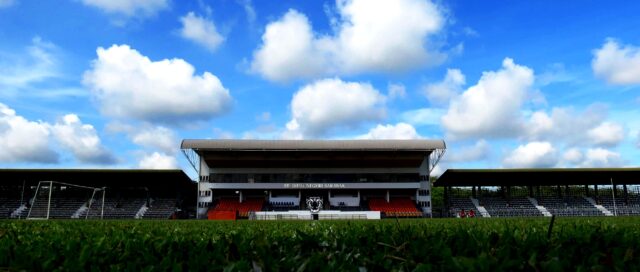 It has so far been unconfirmed, but sources close to us have revealed that the Football Association of Sarawak (FAS) is looking into renovating the current Stadium Negeri players dressing room to make it 'world class'.
The rumour was further strengthen when Sarawak's oldest football ultra group UltraCrocs said that they have also heard similar news.
According to our sources, FAS is looking into improving not only facilities for the players, but also for the home fans as a whole.
While is is not known what else would be upgraded, it is widely understood that Stadium Negeri is owned by Perbadanan Stadium Negeri Sarawak, and that any renovation works can't be carried out since the body (Perbadanan Stadium) is known to be lacking in funds.
This means that any renovation or upgrading works, especially major ones will be on the tabs of FAS.
The renovation works, shall it materialize, would also mean that the Crocs may just extend their stay at Stadium Negeri despite having Stadium Sarawak ready in 2016 for the SUKMA games then.