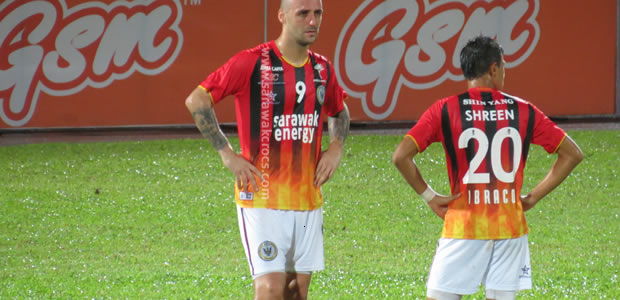 Sarawak failed to extend their distance from the relegation battle after they were held 1-1 to ATM last Saturday night.
The Crocs had a lot of chances, but only one was converted.
The home side took an early lead when Abdul Hafeez converted a shot into the net with Sarawak goalkeeper Fadzley Rahim only able to watch it fly in.
ATM defended numerous attempts on goal and went in at the break leaders of the game.
After the game resumed, Sarawak continued to pressure the home time for an equalizer, but several close shots were denied by the woodwork with Joseph Kalang, Billy Mehmet and Ryan Griffith all missing chances.
Fuad Grbersic decided to mix things up by giving Tommy Mawat his first debut of the season, and the youngster didn't disappoint as he confidently blasted in a goal for the Crocs to put the game level.
The Crocs continued to find the winning goal but ATM defended in numbers until the final whistle to ensure both teams share the spoils.