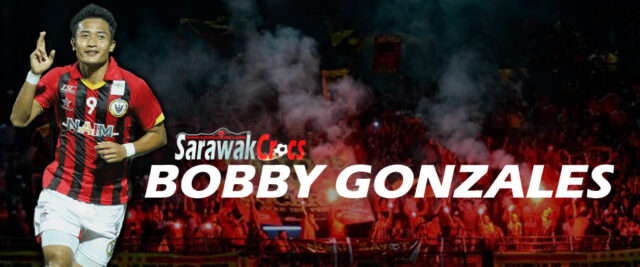 KUCHING: State Premier League squad striker, Bobby Gonzales is looking forward to scoring his 15th goal of the season to fulfill the modest target given when he was first recruited.
The Sabahan had so far scored 13 goals in the Premier League and three during the recent FA Cup competition. The 19 total goals scored in the two competitions had made him the Crocs' top striker at the moment.
"Earlier this year I was given a target of 15 goals and now I just need to score two more in order to achieve that," he told The Borneo Post in a telephone interview recently.
Bobby's scoring skills had contributed a lot to the Crocs' fine running in the ongoing league and the team had scored a total of 31 goals from 17 matches played and conceded only 10 goals so far.
With five more matches to go, there is the possibility for him to over exceed the target and may become one of the state's highly regarded strikers. Tonight's match against minnows NS Betaria at State Stadium, Petra Jaya is also a good avenue for him to achieve the target.
"So far I am very happy… I don't feel tired or feeling any pressure, I am ok," he enthused.
When asked to comment on his future plans, Bobby said his existing contract will only expire in November and at the moment he is in no hurry to go anywhere.
"At the moment I am happy to be here…my contract will only expire in November and it is up to the management whether they still want me next year," he said.
According to him, he was satisfied with the incentives which were given to the team each time they won their matches but there is still much work to be done before the league comes to an end.
"Football is like that…there are times when we can go up or down but I am alright with what I have right now and see how it goes later on," said the modest striker who has the support of family members when making any decisions on his football career.
Source: The Borneo Post