UPDATES ON SARAWAK FOOTBALL
The Crocs started their Ramadan friendly match in West Malaysia with a win over Liga Super side PKNS FC. Starting with what could be Sarawak's...
Ketua jurulatih bolasepak Sarawak, David Usop, telah menyatakan hasrat bahawa beliau mahukan pasukan Bujang Senang kekal sebagai satu pasukan dengan semua pemain, terutama sekali...
M-LEAGUE UPDATES
Muamer Salibasic has inched closer to a deal with Liga Premier side Sabah, after he...
The June transfer window for the Malaysia Leagues has opened with many teams likely to...
It was reported on social media that former Sarawak player, Muamer Salibasic is an inch...
Despite being denied an opportunity to represent Sabah in January, former Sarawak striker, Muamer Salibasic...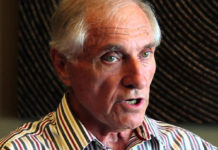 Pasukan Perak The Bos Gaurus telah melantik bekas jurulatih Perak, Karl Heinz Weigang sebagai Ketua...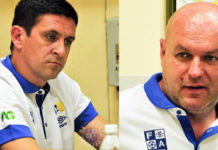 Pasukan Liga Super Penang FA telah mengumumkan bekas jurulatih Johor Darul Ta'zim (JDT) sebagai Ketua...
INTERNATIONAL CLUB FOOTBALL
Perkembangan politik di United Kingdom (UK) hari ini bakal menyaksikan Liga Perdana Inggeris (EPL) ditimpa...
English striker Jamie Vardy has rejected a move to Arsenal by signing a new four-year...
With Mourinho hailed as the new boss, and Bastian Schweinsteiger no more the players he used...
Former Sarawak head coach, Robert Rene Alberts has moved to Indonesia to join the Indonesian...
Penyerang sensasi Leicester City, Jamie Vardy belum lagi sah menjadi milik Arsenal walaupun kelab gergasi...
- Advertisement -

- Advertisement -